The Certainty of Our Calling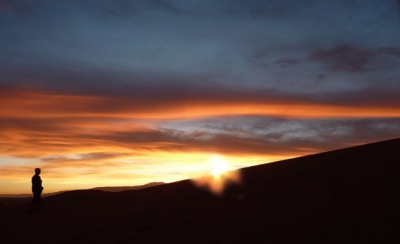 The following is an excerpt from the book 'Commentary on Galatians' by Martin Luther:

Every minister should make much of his calling and impress upon others the fact that he has been delegated by God to preach the Gospel. As the ambassador of a government is honored for his office and not for his private person, so the minister of Christ should exalt his office in order to gain authority among men. This is not vain glory, but needful glorying.

Paul takes pride in his ministry, not to his own praise but to the praise of God. Writing to the Romans, he declares, "Inasmuch as I am the apostle of the Gentiles, I magnify mine office," i.e., I want to be received not as Paul of Tarsus, but as Paul the apostle and ambassador of Jesus Christ, in order that people might be more eager to hear. Paul exalts his ministry out of the desire to make known the name, the grace, and the mercy of God.

Paul loses no time in defending himself against the charge that he had thrust himself into the ministry. He says to the Galatians: "My call may seem inferior to you. But those who have come to you are either called of men or by man. My call is the highest possible, for it is by Jesus Christ, and God the Father."

When Paul speaks of those called "by men," I take it he means those whom neither God nor man sent, but who go wherever they like and speak for themselves.

When Paul speaks of those called "by man" I take it he means those who have a divine call extended to them through other persons. God calls in two ways. Either He calls ministers through the agency of men, or He calls them directly as He called the prophets and apostles. Paul declares that the false apostles were called or sent neither by men, nor by man. The most they could claim is that they were sent by others. "But as for me I was called neither of men, nor by man, but directly by Jesus Christ. My call is in every respect like the call of the apostles. In fact I am an apostle."

Elsewhere Paul draws a sharp distinction between an apostleship and lesser functions, as in 1 Corinthians 12:28: "And God hath set some in the church; first, apostles; secondarily, prophets; thirdly, teachers." He mentions the apostles first because they were appointed directly by God.

Matthias was called in this manner. The apostles chose two candidates and then cast lots, praying that God would indicate which one He would have. To be an apostle he had to have his appointment from God. In the same manner Paul was called as the apostle of the Gentiles.

The call is not to be taken lightly. For a person to possess knowledge is not enough. He must be sure that he is properly called. Those who operate without a proper call seek no good purpose. God does not bless their labors. They may be good preachers, but they do no edify. Many of the fanatics of our day pronounce words of faith, but they bear no good fruit, because their purpose is to turn men to their perverse opinions. On the other hand, those who have a divine call must suffer a good deal of opposition in order that they may become fortified against the running attacks of the devil and the world.

This is our comfort in the ministry, that ours is a divine office to which we have been divinely called. Reversely, what an awful thing it must be for the conscience if one is not properly called. It spoils one's best work. When I was a young man I thought Paul was making too much of his call. I did not understand his purpose. I did not then realize the importance of the ministry. I knew nothing of the doctrine of faith because we were taught sophistry instead of certainty, and nobody understood spiritual boasting. We exalt our calling, not to gain glory among men, or money, or satisfaction, or favor, but because people need to be assured that the words we speak are the words of God. This is no sinful pride. It is holy pride.