OTM National Chapters Discuss Shepherding, Solidify Faith-Based Programs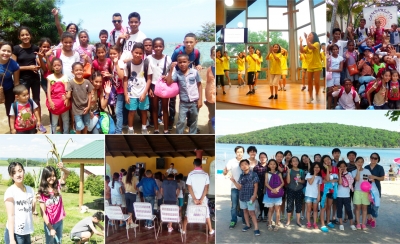 Olivet Teen Mission national chapters held conference internationally online. The leaders renew their focuses on reaching and shepherding teenagers in their local cities in 2018. Emphasis was placed on shepherding teens.

OTM leaders should provide ways for the teen to grow in their faith by providing spiritual standard and through serving. Examples that are encouraged include Bible reading or prayer standard which can help foster their relationship with God. Serving the local church will also help them to practice God's love and discover important connections toward expressing their faith in life. Teens tend to take on these roles very sincerely because of their pure faith.

"Always think of how to help [the teens] grow in their faith. We should guide them to set a personal spiritual standard and to serve others." share the OTM International representative.

"I always want us to remember our focus. Not just on the number, not just on holding the program, but on the souls. We should hold onto this and really cry out to witness [God's work in these teens]."

In February, the national chapters have resolved to solidify local programs to raise many teens and bring them unto devotion in their walk with Jesus Christ.