Elim Center Intl to Hold Leadership Training and General Assembly in Nov and Dec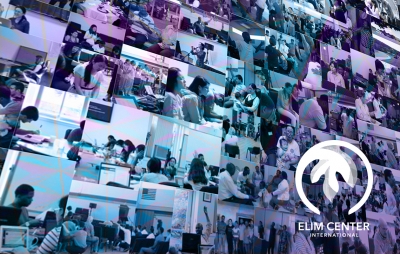 Elim Center International will hold their General Assembly December 1-4 at their HQ center in Kirkwood, NY with all the Elim leaders and staff from around the world. They will also hold the 9th Anniversary Prayer Retreat on December 3. And right before these events, the ministry will welcome interested current and potential staff for the Leadership Training which will be held November 6-30.

The General Assembly will provide all Elim leaders and staff to meet together to pray and discuss the achievements of this year and goals for the next year. It will consist of conferences, lectures, presentations from HQ and chapters, prayer meetings, fellowship, etc.

During the General Assembly, Elim Center will meet their 9th Anniversary on December 3. On that day the ministry will hold a special anniversary prayer retreat not only with all the participating Elim staff but also with all those who want to congratulate this day together. This one-day retreat, which will consist mainly of prayer meeting and messages, is expected to be most powerful with all the participating prayer warriors. Elim will soon release more details of this prayer retreat for those who are interested through the ministry website.

Any current or potential Elim staff who wants to take advantage of their visit to Elim Center for a longer term and receive more professional training is welcome to join the Leadership Training from November 6 for four weeks. Anyone who wants to join this program should consult with the ministry HQ before preparing for the travel.

Please pray for all the preparations for all these exciting events in November and December and especially for the successful General Assembly and 9th Anniversary Prayer Retreat with all Elim staff from around the world.